Puffy eyes or not (
thanks to a terrible sinus attack
), there was no stopping me from having one of my delicious
morning adventures
with
B
a few weeks ago! We braved the morning rain and hungrily made our way to visit our favourite Fat Aunty in
Kelana Jaya
.
One rainy Sunday morning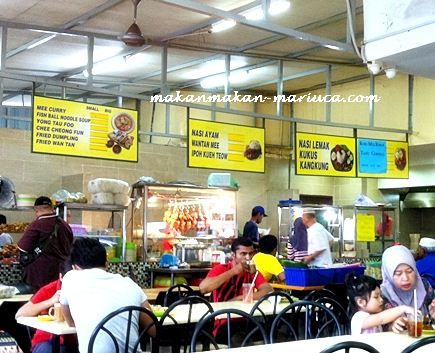 Early morning breakfast crowd
After years of 'living without',
B
and I finally reunited with our long-lost Fat Aunty whose Char Kuey Teow (
CKT
) stall we've been frequenting for years until one fateful day when her stall closed down.
Well, that's what we thought so we continued eating CKT at the new replacement stall, which though was pretty good, was always missing that
something special
to make it as yummy and moist as my adorable Fat Aunty's!
Anyway last month, we finally discovered that Fat Aunty did not disappear! She simply moved location! From what I gathered, it seems that the owner of the restaurant where Fat Aunty's rented stall was previously located, wanted to introduce their own CKT in the restaurant. Naturally this would pose a problem for the owner seeing that Fat Aunty's CKT is so famous around town and many regulars have been frequenting her stall for years. The situation eventually led to a price increase of rent for poor Fat Aunty so she and her biz partner sister-in-law (
who I fondly refer to as Small Aunty LOL
) moved their stall to another restaurant, which was just around the corner from the first restaurant!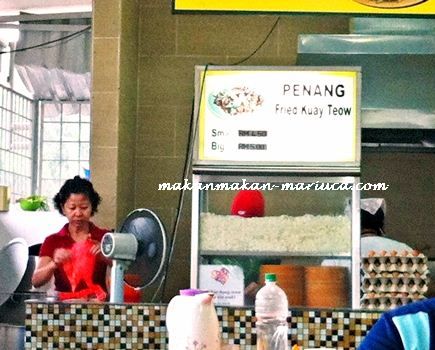 Small Aunty at work
I gotta say however that Fat Aunty is not always consistent in her CKT frying. Most of the time she cooks up a delicious plate of wet and SPICY CKT as per my order but once in a blue moon, my order arrives dry and definitely NOT SPICY. Having said that, I still love her CKT the best!
Fat Aunty taking a break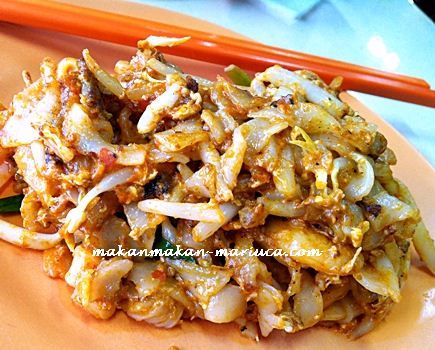 Extra spicy CKT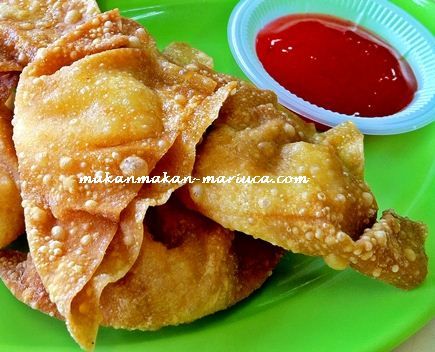 Another fave - Crispy Fried Wan Tan
B
and I kicked ourselves silly for not finding this out earlier and we regretfully dwelled on the many years we've wasted missing and yearning for Fat Aunty's CKT, all the while settling for second best with the new CKT stall in Aunty's old spot!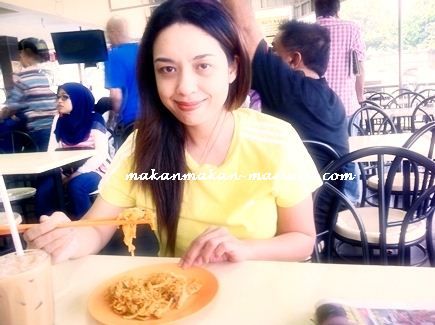 What a delicious Sunday breakfast!
Well, no more settling for second best now. It's back to the good old days with my favourite Fat Aunty!