I have to say, both B and I thoroughly enjoyed our Italiannies lunch @ The Curve recently!
Itallianies, The Curve
We've not eaten here in ages and since I love Italian food, I was more than happy to oblige when B suggested we check out the Quick Lunch promotion. We always steal glances at this promo sign while driving about town but now that we were actually seated and ready to order, we took our time to see what was available.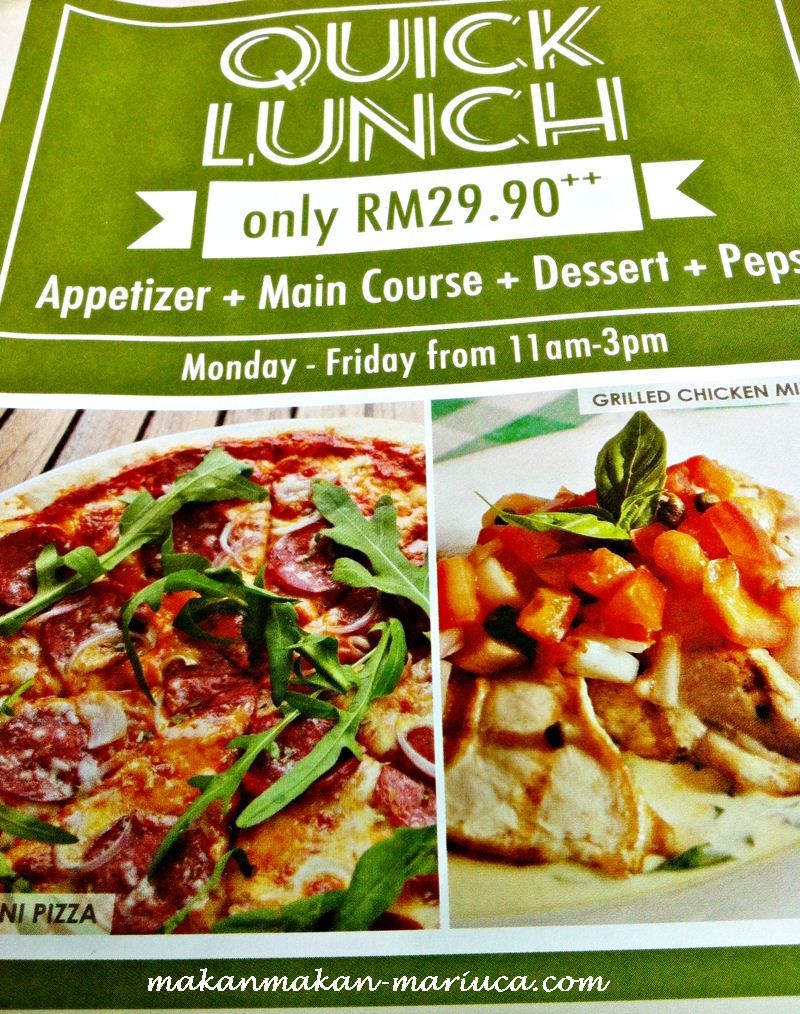 Quick Lunch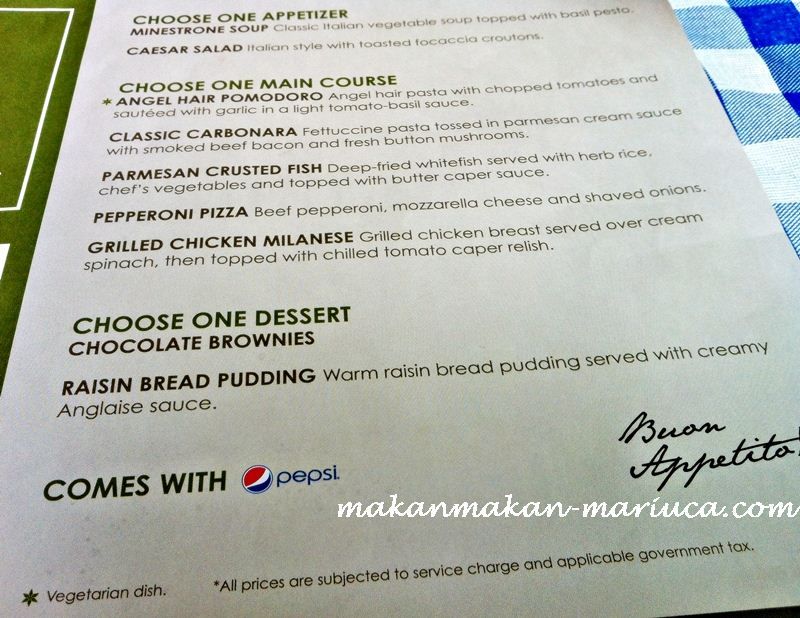 Choice of Appetizer, Main Course, Dessert & Pepsi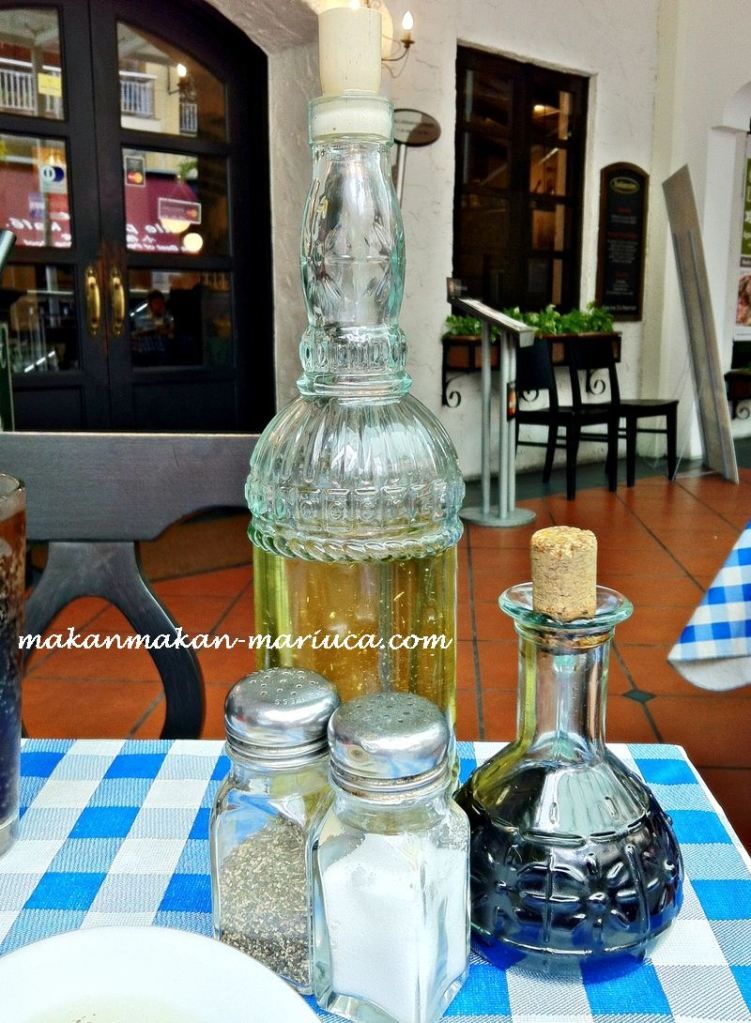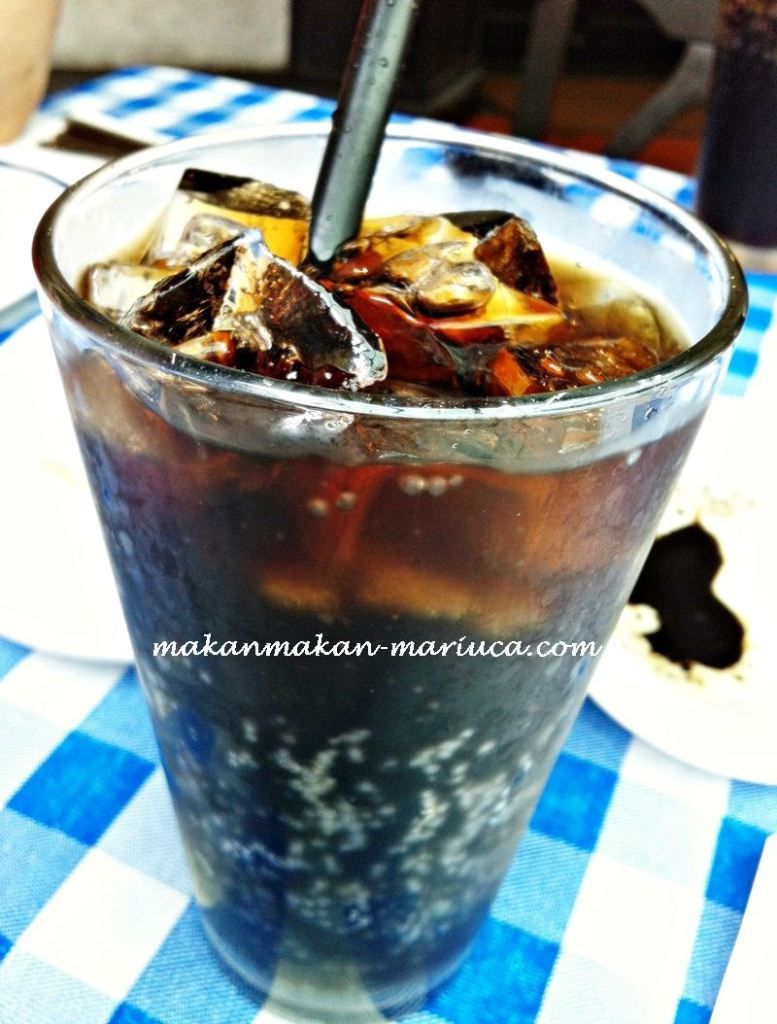 Icy Cold Pepsi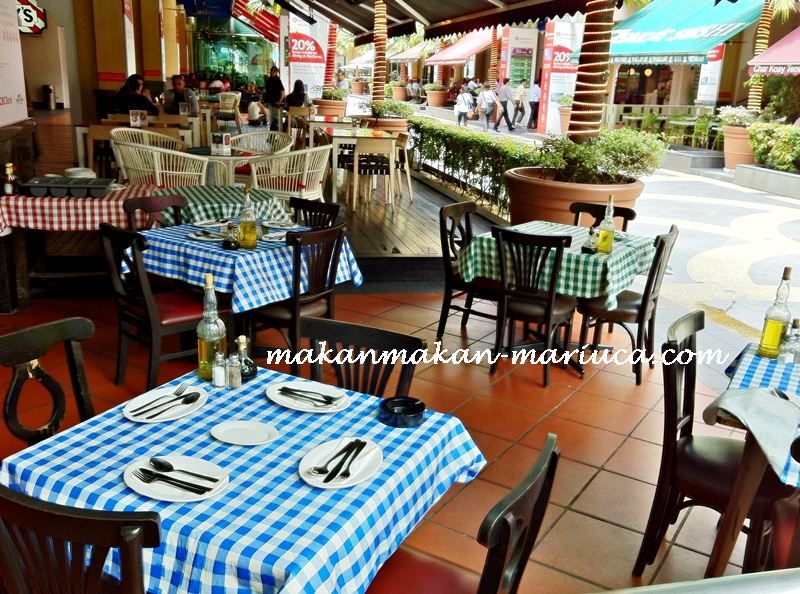 Lunch al fresco
Warm from the oven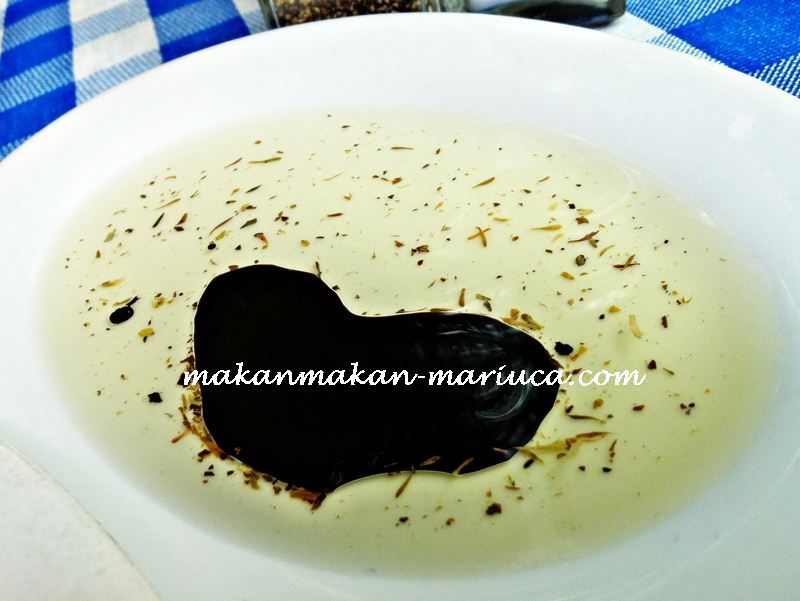 Delightful Dip
I was not disappointed with the selection and appetizer was an easy choice. I am not a big
soup fan
so opted for the
Caesar salad
. It was a wonderful choice and possibly one of the best
Caesar
salads I've ever tasted. The salad dressing was light but generously coated over greens and the toasted focaccia croutons plus the generous shaving of grated cheese complimented the light Italian dressing to delicious perfection.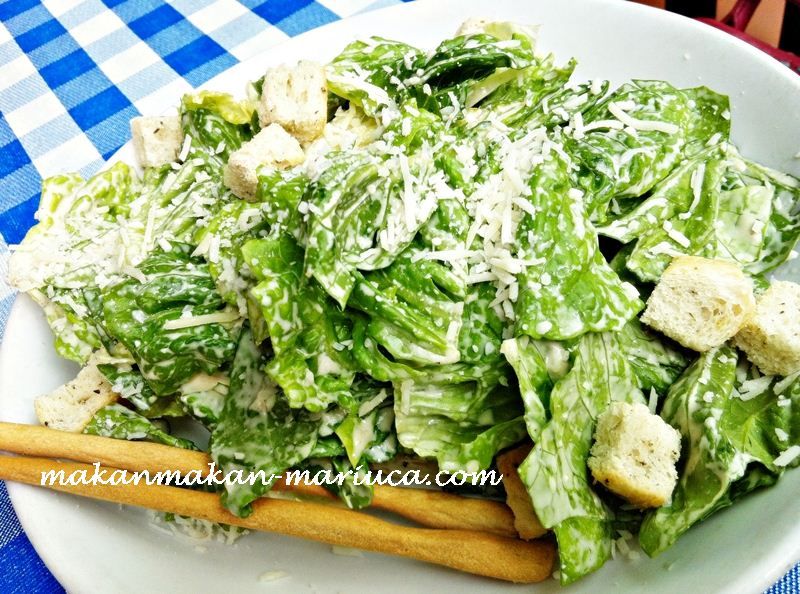 Caesar Salad
Main course was a tougher decision. I was debating between
Classic Carbonara
and the
Parmesan Crusted Fish
. Both sounded tantalizing to me but I was in the mood for pasta that day so
Carbonara
it was! My pasta dish was creamy and deliciously cheesy of course. I liked that the sauce was not overly thick it ends up drying too early into the meal so that was good. Flavour-wise,
Classic Carbonara
at
Italiannies
was definitely up to my expectation and all I had to do was add a dash of pepper for a gastronomic buzz of creamy parmesan fettuccine with smoked beef bacon and fresh button mushrooms!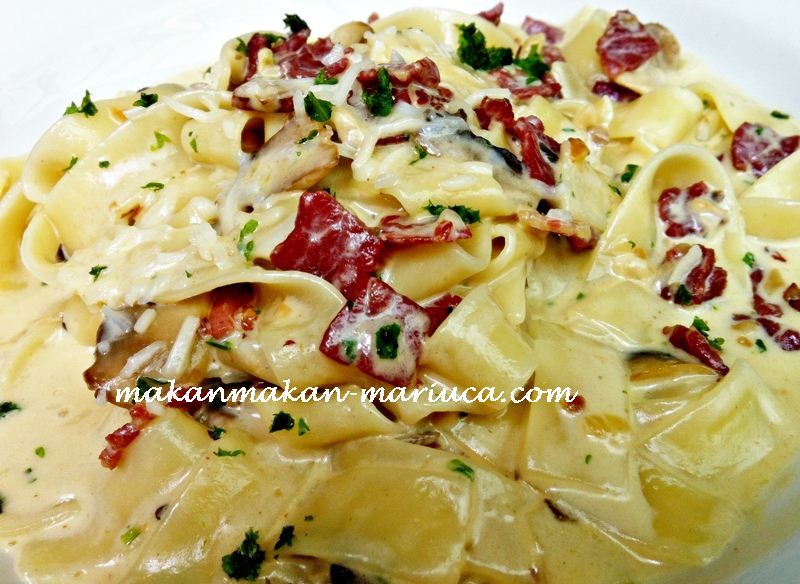 Creamy, Cheesy Carbonara
B
went for
Grilled Chicken Milanese
, which consisted of grilled chicken breast over cream spinach, topped with chilled tomato caper relish. I had a bite of course and as much as I enjoyed my
Carbonara
, there was a small part of me that wished I had ordered his dish. Yes, it was that yummy!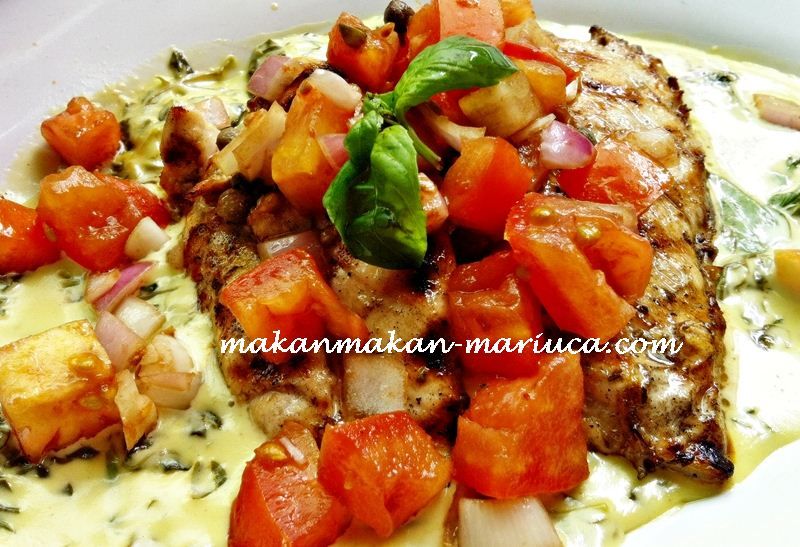 Equally delicious chicken for B
As you can imagine, I was already stuffed by then but dessert was next and when my
chocolate brownie
arrived, I could not wait to take a bite!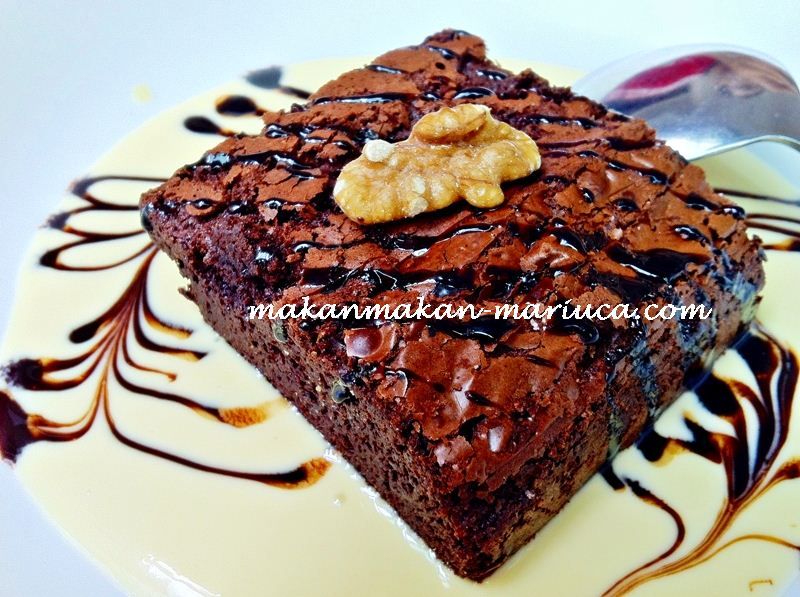 Sticky Chewy Delight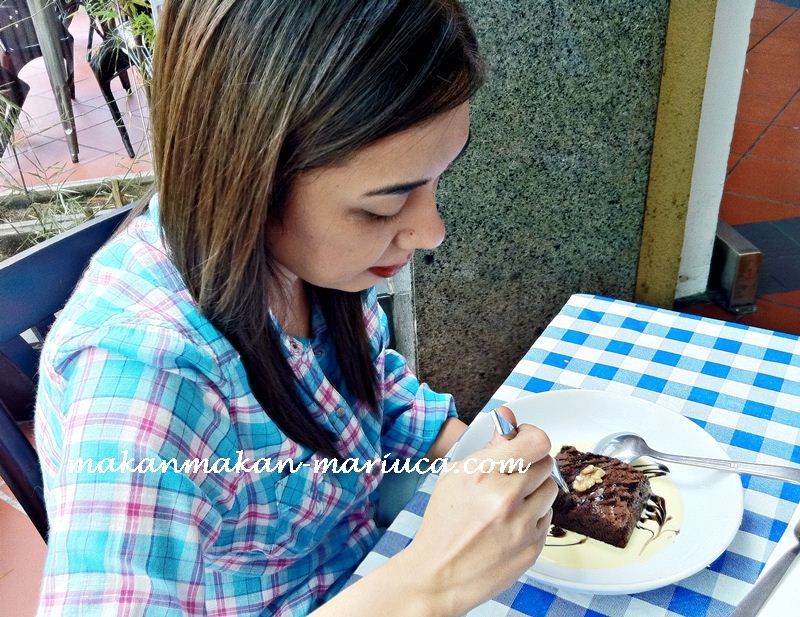 Yum Yum!
Even
B
who was waiting for his
Raisin Bread Pudding
looked enticed!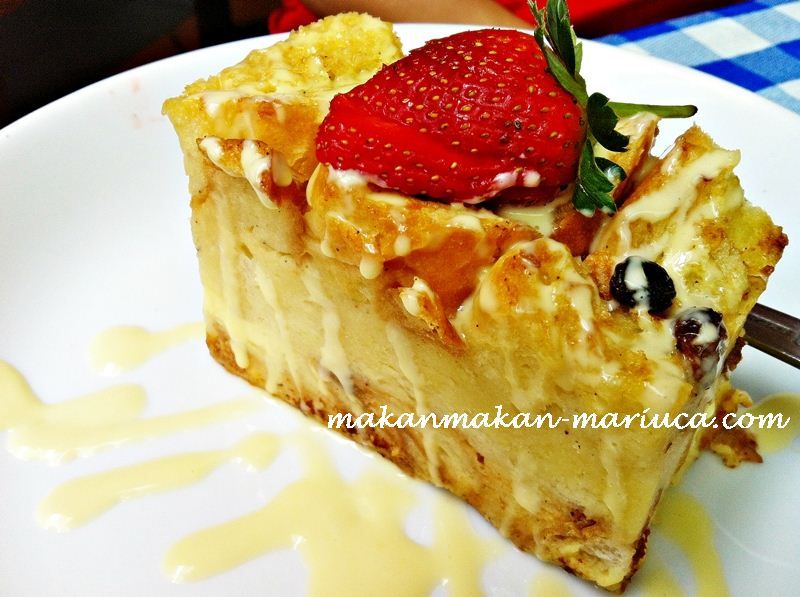 Divine
What a
sinfully scrumptious
sweet ending to our afternoon lunch at
Italiannies
, adding another reason to lure me back when I have my next craving for delicious Italian cuisine!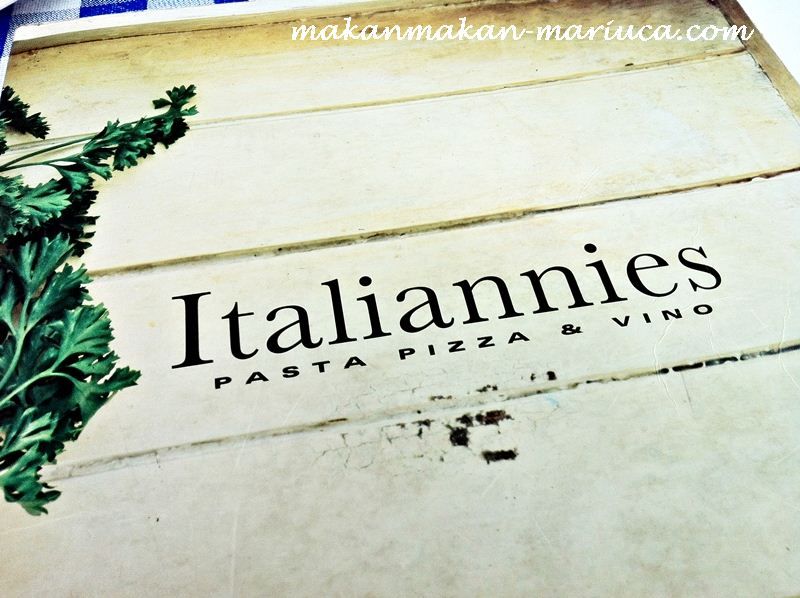 Food:
Price: