Early last Sunday,
B
and I had a sudden crave for
Nasi Lemak
(
Coconut Rice
), which is also one of my favourites! I cook
Nasi Lemak
sometimes, which really goes well with prawn sambal or the plain sambal (
chilli
) that comes on the side. For me, the rice is equally important and it remains a factor when deciding if a particular
Nasi Lemak
has passed my high standard of deliciousness or not!
It was a little after 8 in the morning when we headed to
Village Park Damansara Utama, PJ
for breakfast. Apparently, this restaurant serves the best
Nasi Lemak
in
PJ
and after the raving reviews we've read and heard about this place, it was time to judge the food ourselves.
Relaxing and yummy Sunday breakfast

The restaurant was easy to locate and when we arrived, plenty of patrons were already hanging around inside and outside the premise, enjoying a delightful Sunday breakfast with family and friends.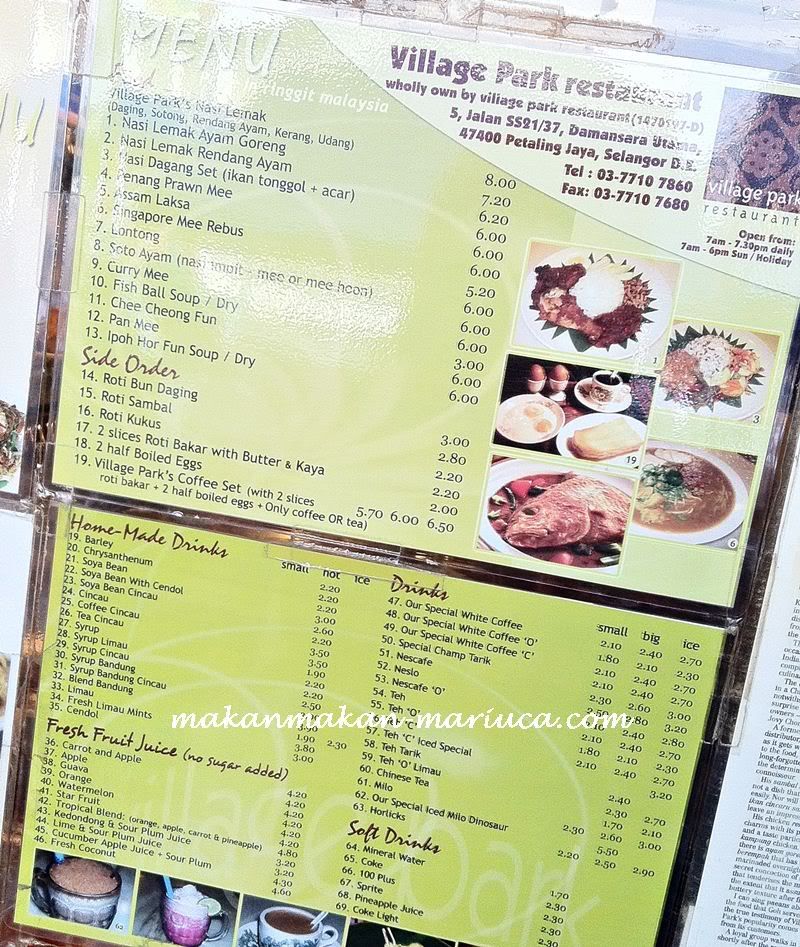 I looked at the choices and exclaimed in delight at seeing so many yummy choices. The menu not only had
Nasi Lemak
(
with a wide variety of side dishes including
sambal prawns
,
begedil
, clams and crispy fried chicken
) but this place also serves
Lontong
and
Nasi Dagang
, both I love!
I want Nasi Dagang!

What's your choice?

I was torn between
Nasi Dagang
and
Nasi Lemak
and after much thinking, I opted for the latter. It was a delightful choice indeed. The rice was fluffy and heavenly fragrant and my choice of sambal prawns was delicious too. Though spicy, the prawn sambal was nowhere near as spicy as the plain sambal.
Simply scrumptious!

B
whose tolerance level for spicy stuff is definitely lower than mine was all teary and had to order two drinks as he puffed and huffed away eating the super spicy sambal. If you love spicy sambal, this one would be a delight to savour. Otherwise, order two drinks prior to eating.
Refreshing Teh Ais

I love my morning adventures with
B
and since he is on leave this entire week, I am hoping for another one soon. Next time, I'm definitely gonna order
Lontong
, yum!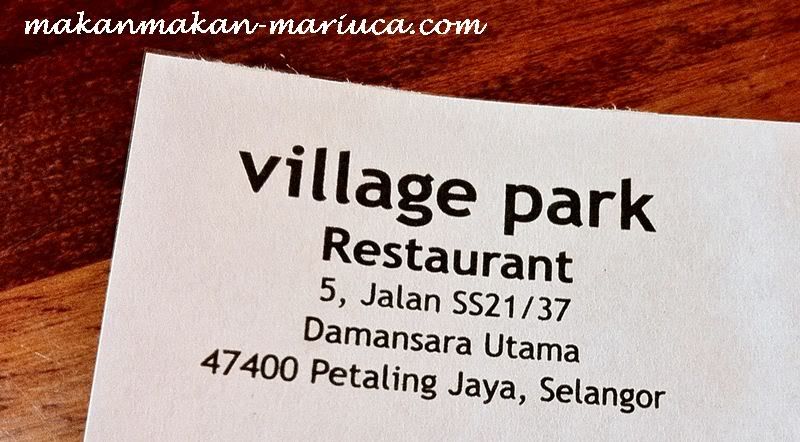 The Location

Food:
Price: